Regular price
Sale price
$13.00 USD
Unit price
per
Sale
Sold out
Introducing the ultimate tool in keeping your beauty brushes clean, whilst caring for your own skin
Its unique, its re-usable, soft like silk to touch and is a staple in your makeup collection. 
Our Base Towel with Benefits was designed to be the perfect match to your chosen Brush Defence. Simply use the towel to clean your brushes by spraying the formula directly onto towel. The microfibres will gently exfoliate the brush hairs to remove the product build up. 
The name 'with Benefits' came from its multi-use purpose, did you know that our Base Towel can also be used to remove makeup - as well as being the go-to for keeping your brushes clean?! With adding just warm water, our Base Towels microfibres will help break down and remove makeup from your skin. It the perfect solution to red, sore eyes from high concentrated removers.
We recommend having two on hand, one for your skin and one for your beauty tools.
Care tips: Machine wash with a cold and delicate setting prior to first use and machine wash as needed. No chlorine bleach. Tumble dry on low.
Measurements: 35cm x 17cm
100% Polyester 
Vegan
Distributed by Kynder
Keep me flawless

Simply wash your Base Towel with warm soapy water and allow to air dry. You can also pop it in the wash on a cold, delicate setting. Do not tumble dry.
Details

Towel measurements: 35cm x 17cm100% PolyesterDistributed by withKARLA
Share
View full details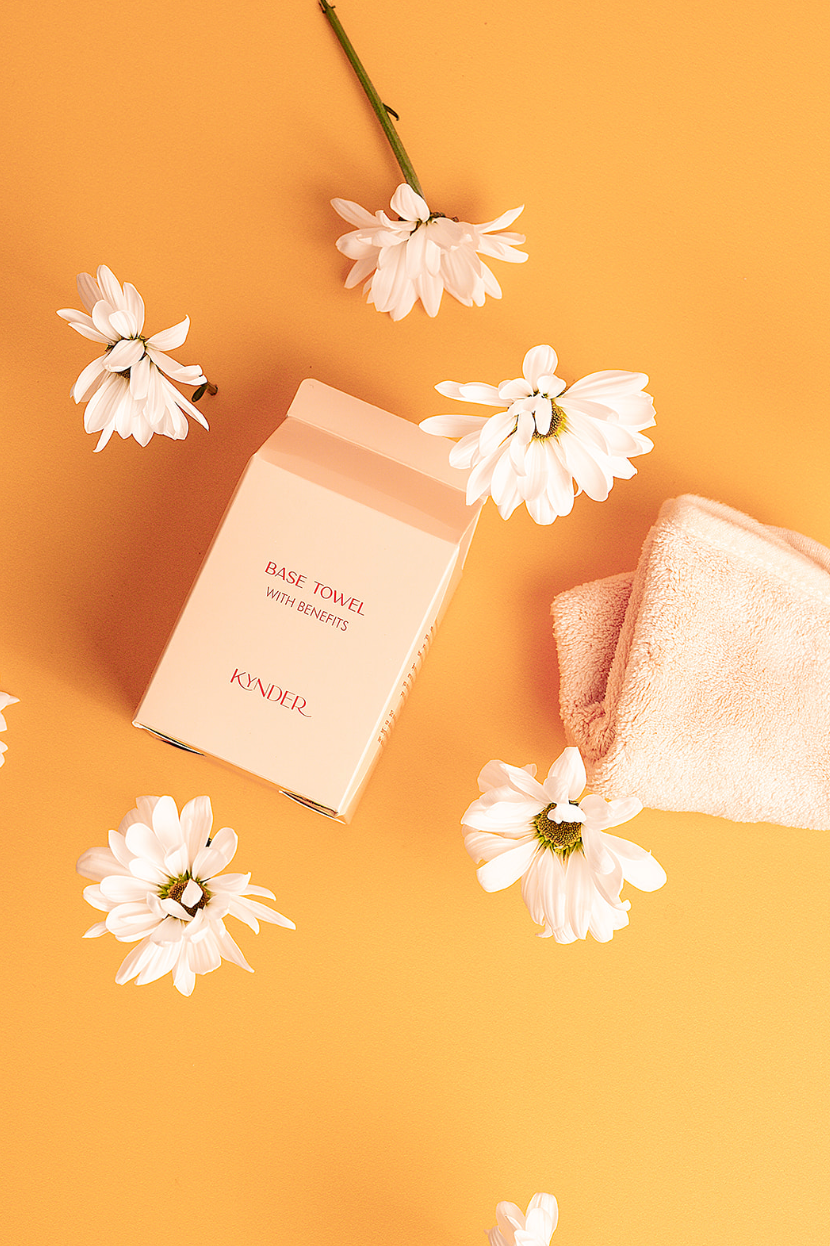 Works so well!
I used this to clean my brushes and it made it soooo much easier instead of using a paper towel! I have 5 towels now! I love it to take off my makeup too
Beautiful
Feels soft and beautiful on the skin. Love the colour and great to also clean your brushes on!
Disappointed
I didn't get to use the towel cause the The bottle came broken two times ! I never got to try it. Very upset and disappointed. I ask Karla to refund me and they did straight away…
Love it!
Love the base towel, not only a great way to clean your brushes but I love using it to take off all my makeup, works better than a makeup wipe by far!
Best towel for cow with brushes!
This is the only way I will clean my brushes! With Karla base towel with benefits and brush defense is the best brush cleaner! It's so easy and the scent is 👌🏻